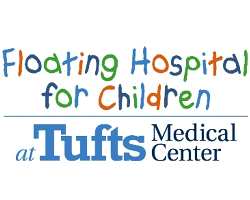 Tufts-New England Medical Center and Floating Hospital for Children, located in Boston, are the principal teaching hospitals for Tufts University School of Medicine. The Medical Center's mission is to provide comprehensive medical services to both adults and children, teach future physicians and conduct innovative research.
Tufts-NEMC is in the process of developing a more comprehensive Web site that will launch in late 2008 under the hospital's new brand Tufts Medical Center. However, because the current site required extensive content and messaging updating prior to the completion of the brand launch, PKCBoston was retained to develop an interim site.
PKCBoston worked with the public affairs and medical staffs for both Tufts-NEMC and Floating to assess the existing web site, develop a new organizational site structure, and edit and migrate the existing 1,300 pages of content into the new site architecture. Working in conjunction with Perot Systems, Tufts-NEMC's information systems consulting firm, PKCBoston assisted in designing the site's new look, content management system, and content migration process.
Strategy
PKCBoston began with a comprehensive strategic analysis to develop a solid content development plan. This included the following:
Examining the Medical Center's disparate audiences: patients, referring physicians and other providers, prospective medical interns and fellows, researchers, funders, donors and others
Reviewing how each would use the site, what information each audience would be looking for, and how to adapt the available content to meet these needs
Comparing the existing site to Web site best practices at comparable medical centers across the nation
Based on this analysis and the in-depth discussions with potential end users, PKCBoston developed a user friendly and easily navigated site architecture.
Given the need to launch the revamped site within a very short time frame, the team worked diligently in concert with the Tufts-NEMC marketing staff to determine which content required a simple migration to the new site and specific information that required editing and reorganization.
Results
Based on the strategic analysis, the PKCBoston team of seven content writers and editors:
Created a new site architecture
Created a comprehensive content inventory
Organized, edited and re-structured information from various sources to populate individual pages
Presented information from the users' points of view and goals
Highlighted Tufts-NEMC and Floating Hospital's key differentiators
Designed a navigation system to work within Perot System's proprietary hospital Web site program
Provided support to content managers once the site went live